How to work at home?
How to be efficient and enjoy work during this quarantine period?
How to take pleasure through work?
"My schedule is coming undone piece by piece, because it's what must come that comes, not what we write in the schedule; may we at least take charge, skillfully and energetically, of what legitimately comes." Rainer Maria Rilke.
Some tried and true tips:
Maintain a regular schedule and create a rhythm that both works for you and will adapt to the context in which you operate
Plan your work so that you can ensure your attention will be focused on specific objectives. Make sure to plan for "free times"… Where you can indulge in your curiosity and impulses.
Note what helped you progress and succeed. At the end of the day, note any difficulties you encountered.
Staying in touch à Set aside time for yourself, your family, your friends, and your colleagues
à Establish "routines"
It's an opportunity for your work to adapt to you and allow you to be even more productive.
You'll have more time (less travel means more productivity) which you can benefit from by discovering, experiencing, and learning new things and/or spending quality times with your loved ones and/or practicing your favorite hobbies…
Don't hesitate to try to link hobbies and work… Test what your hobbies can bring to your work and what your work can bring to your hobbies!
A podcast to illustrate (in French):
https://podcasts.apple.com/fr/podcast/confinement-comment-travailler-de-chez-soi-et-aimer-%C3%A7a/id1447619587?i=1000468947479
"Faced with the changing world, it's better to think of change than to change the dressing." Francis Blanche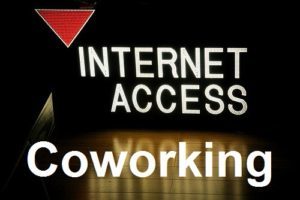 #coworking #teletravail #happyworking #worklifebalance