Our Story
The history of Caravan Cowork in Aix-en-Provence begins with the founder Diego Audemard, an experienced corporate business traveller who had first discovered a coworking space in Barcelona in 2008. That experience gave him the desire and ambition to create and host his own international coworking space.
Caravan Cowork was created June 5th, 2018 as a place to work, get inspired, revitalise entrepreneurial projects, and promote the development of independent or collaborative activities through online and in-person networks. The slow and regular movement of caravans, offering the possibility of settling down and meeting others as you continue on your journey, is what inspired the name of this company and is something that we aim to provide for our clients.
These ideas of movement and settling can be found symbolically in the heritage left by the poet from Provence, Charloun Rieu, who gave his name to the street where Caravan Cowork In Aix is located as well as to the Jas de Bouffan neighborhood in Aix-en-Provence.
A WORD FROM OUR FOUNDER
"I have worked 15 years for companies in different work environments, from open spaces to shared offices and private individual offices. I have also been involved in the opening and construction of several commercial offices around the world. I have experienced the pros and cons of each workplace environment. 
My goal with Caravan Cowork In Aix-en-Provence is to provide access to a professional work environment (printers, video conference systems, high speed internet, …) combined with a friendly "social" work area (for coffee breaks and discussions, informal discussions and tips, …) to entrepreneurs, home office based employees and small companies."
~Diego Audemard, Founder of Caravan Cowork In Aix-en-Provence
Diego plays various musical instruments and is primarily a skilled violinist. This has influenced the way Caravan supports and promotes entrepreneurs and the professional world; we want our clients to join our orchestra, find their rhythm, tune their projects and track their steps!
WHY "CARAVAN"?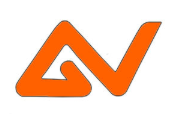 The caravan logo represents the slow and steady movement of Caravans, which were composed of travelers and merchants who rode camels and exchanged goods in the desert many years ago. Back then, they took long routes across the harsh desert to get from one place to another. This design illustrates the various routes people took and continue to take today to achieve their personal success. We like to think of these routes as individualized business paths that lead everyone to their own destinations.
ABOUT THE AREA
The district of Jas de Bouffan in Aix-en-Provence has a history and a heritage of itself that are sources of inspiration.
Jas is the Provencal word for sheep barn, and Bouffan means "wind." The area obtained the name Jas de Bouffan after a sheep barn that had been purchased by the painter Paul Cézanne's father when the family moved to the district in the 1850s. It was there that the famous painter painted The Four Seasons, one of his most famous works, as well as the painting Le Jas de Bouffan. The Cézanne family stayed for about 40 years, and the great painter's influence can be felt across Aix-en-Provence.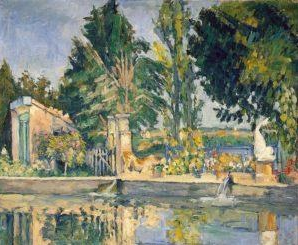 The district became truly developed in 1969 by Mayor Félix Ciccolini, who added thousands of housing units, schools, shops, and a stadium and sports center to the area. Today, the district of Jas-de-Bouffan is located 2,000m from historical downtown Aix-en-Provence and is thriving thanks to the many bus stops and accessible parking. The district boasts a courthouse, a stadium that is home to the Provence Rugby club, several volunteer facilities, and a modern music venue.
The Jas "sheep barn" effectively illustrates the stable footing that Caravan offers to its members. "Bouffan", the wind, also illustrates the notion of movement, outreach, moving forward… This dynamic is carried onward by Caravan and the many ongoing projects in the city of Aix-en-Provence.